Online Games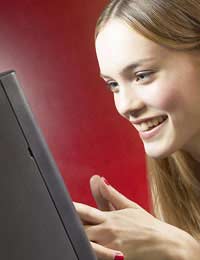 Online gaming takes various formats. You can play online games for free and you can play PC games and console games online with people all over the world. This article will look at some of the most popular games you can play online for free as well as explaining the basics of other online gaming options. For free flash based online games all you'll need is a PC and a good internet connection. Let's look at some of the most popular titles.
Miniclip Games
Miniclip is a site on the internet renowned for its browser-based games. If you're looking for shockwave, java or flash games online, this will probably be your first and possibly only stop. Let's take a look at some of the more popular online games you can play at Miniclip and elsewhere online.
Battleships
Yes, it's an old classic revived and online for you to play for free. Deploy your ships and then try and destroy the enemy fleet before your ships are found and destroyed. Battleships is a lot of fun that sticks to a classic formula and can be played at any age.
Puzzle Pirates
Like puzzles? Then Puzzle Pirates is going to rock your world. You can play the online browser version for free, or you can download the actual game in demo form or a paid for version and have loads of fun creating a character and solving various puzzles with the many other Puzzle Pirate fans out there. This is sort of like a puzzle minigame series with collectable additions.
Sudoku
Everyone's favourite number or letter game, love it or hate it you can play it online for free. It's easy to set up with 3 different levels of difficulty. Simple to get started, yet difficult to stop, sudoku is one of those games that gives your brain a workout as you have fun.
Bejeweled
One of the most popular puzzle titles ever released, you can play online for free at PopCap games, where it was developed back in 2001. You can also purchase the title for a small price to get the entire game for your PC and various other formats. bejeweled features the basic premise of swapping adjacent gems until three matching colours are aligned and disappear. Simple, but extremely addictive.
JetMan
Available via FaceBook social networking website.Jetman is a FaceBook application that FaceBook users can add to their profile. A simple side scrolling minigame, Jetman is both addictive and frustrating. The overall idea is to use mouse clicks or the space bar to control Jetman's power as he avoids obstacles on his side scrolling travels. If you haven't added Jetman to your profile, you might want to, but be prepared to lose hours of your life to it. You can challenge friends in the Jetman arena, invite friends to play in order to open up more characters or even buy a Jetman t-shirt.
PC and Console Online Gaming
Many games purchased in game stores now allow you to play online. With regards to PC gaming, probably the most prolific title for this online community play would be World of Warcraft, which in mid 2007 had over 9 million subscribers worldwide. In this title players role-play characters of their own making in the fantasy worlds of Azeroth and Draenor (expansion). There's a real community feel within the realm, with many players being members of WoW guilds who meet up on a regular basis to go adventuring in the world.
As well as PC online gaming such as World of Warcraft and many other titles, consoles can now play games online. Two of the biggest services at present are Xbox Live for Microsoft's Xbox consoles and Playstation Network for Sony's Playstation consoles. Owners of these consoles can play online with people all over the world. Both services operate a 'friends' system, where players can add only friends to games, thus keeping games friendly and safe. The Nintendo Wii also operates an online gaming service via the Nintendo Wi-Fi Connection service, though titles utilizing the service are at present sparse.
You might also like...