Educational Games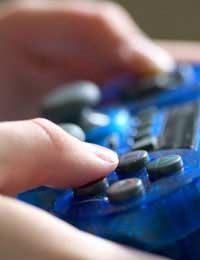 In today's society 'gaming' covers various genres and types, including the board game and electronic gaming market. As far as educational games go, the electronic market and particularly video game market is probably more filled with educational titles than one might imagine. This article will look at various types of educational games over different formats. An educational game is by definition a game that is designed to teach or develop a skill or understanding. We'll take a brief look at some of the more popular titles that fall into the category of educational games.
Brain Age - Nintendo DS
You might not immediately think of the Nintendo DS as an educational device, but it can be. In Japan the DS is utilized is many ways, including electronic books, tour guide player, foreign language training and more. Amongst the most popular educational titles in Japan and the West is 'Brain Age: Train Your Brain in Minutes a Day!'. It features a great variety of puzzles and tests that will get your brain whirring. It keeps track of how well you're doing and is usable by almost any age group (other than the very young). Other companies took up the Brain Age flag and ran with it, there are loads of puzzle and brain training titles available on the Nintendo DS, so don't be fooled into thinking it's just a kids gaming toy.
Big Brain Academy: Wii Degree - Nintendo Wii
The Big Brain Academy title first appeared on the Nintendo DS and in some ways was similar to Brain Age, with a sheen of 'kid friendly' attached. The Wii version was released mid 2007 in most regions and featured yet more 'edutainment'. Players play a series of mini-games divided into categories. The categories include Identification, Memory, Visualization, Math and Analytical. As with Brain Age players strengths and weaknesses are recorded (in the Student Record Book) and can even be shared with other Wii users.
Educational Video Game - Honorable Mentions
Recent research actually suggested that many forms of video games 'stimulate learning' regardless of whether it's a specified educational title or not. Some of the most popular specified educational video games are those we covered in detail (Brain Age and Academy), but we thought we'd cover electronic learning also. Here are some honorable mentions:
Vtech - A company with numerous educational electronics on the market, including the V. Smile that teaches children math, spelling, logic and more. Educational Insights - Another company that markets not only electronic learning, but other styles too. A cool electronic learning device is the GeoSafari series.
BEDMASA mathematical board game named after the acronym Brackets Exponents Divide Multiply Addition Subtract (order of math operations). With a name like that it has to be educational surely. Well, BEDMAS has won loads of awards for being just that. BEDMAS is a game of numbers with the underlying idea being to 'think about numbers creatively'. Players make equations using numbered tiles, sort of like Scrabble, but with numbers. The more you use and the better the tile, the higher your score.
Trivia Titles
Okay so not educational per se, but these sorts of games (like Trivial Pursuit in all its incarnations) can expand the mind with general knowledge information that other board games may not. The great thing about Trivia games is that they are generally available for almost all age groups and areas of interest. This means there isn't the same stigma attached to them as to an 'educational game' like say BEDMAS or other obvious training games.
Honorable Mentions - Board Games
As previously mentioned there is Trivial Pursuit, but there are loads of other quasi educational board games available, some of the more prevalent ones include:
Cluedo - Yes whilst also falling into the category of board game, Cluedo has players using powers of deductive thinking to solve a crime.
Life of Christ - Yes, just what it sounds like. As you play through this game you will learn about the life of Christ, including history, geography and more.
Passport to Culture - A geography board game that sees players travel the globe and learning about the world as they go. Knowledge of cultures and countries will be gleaned as you go.
Scattergories - a Hasbro game where players score points by naming objects within a particular category and beginning with a randomly rolled letter.
Sci-ology - Board game (Cards) - Sci-ology is a card game that utilizes memory, strategy and thinking in order to win.
Scrabble - the penultimate word game, players make words using letter tiles and score points for the best efforts.
Sudoku - The logical number placement game where players place numbers on a grid so that only one of each number appears on any one line. This is a great number game for players not great at math, but good at logic.
Trailblazer - Explore as the early settlers in the United States did and learn all about American history as you go. Trailblazer covers adventure board game, but is a trivia game at heart.
You might also like...