Horror Games to Fuel Your Imagination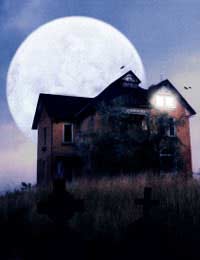 Removing yourself from your everyday situation is one of the main reasons that most people play games. The feeling of being able to 'switch off' for a time is what many people enjoy about games and being immersed in a world where you can have fun, be creative and do new things is part of the reason many people get involved in horror role playing games.
What are Horror Role Playing Games
Horror role-playing games take many forms, but most are table-top games where you use your imagination to create situations for your characters that create feelings of fear and being scared. You can play horror games in a number of different ways. Most people play them on the aforementioned table-top way, but many will play them online or even in live action situations.
Crucial Elements of a Horror Role-Playing Game
Most games have similar elements, which makes their classification as a horror role playing game easy.
Storyline – Often set in a tradition horror scenario. Examples would be supernatural worlds, mythical horror, teen survival horror and more.
Characters – Most characters are created to suit the background of the story. In general you will often play the mortal protagonist, but in some cases you may play the 'horror' – witches, vampires, werewolves or more.
Gameplay – Usually the gameplay will involve making moral choices about which way the game is heading. You'll find yourself in a typical 'horror' situation and you must work together with other players to survive.
Popular Horror Role-Playing Games
With such diversity and increasing numbers of role-playing horror titles available, it's difficult to keep track of every single game within the genre. Generally, there is something there for most people who want to play and some of the most popular are extremely widespread.
World of Darkness – This is perhaps the most famous horror RPG. It encompasses a number of different types of horror, from vampires, werewolves, mage, changelings and more. There are an abundance of World of Darkness books available and you can use many of them with each other, creating an entire horror universe for your players.
Call of Cthulu – Another extremely popular role-playing game that focuses on horror. You are immersed in the world of HP Lovecraft and your player tries to stay sane in the face of numerous monsters, supernatural beings and other evil entities.
WitchCraft – A world of witches and sorcerers await players of this title. You can improve your character as you progress through the game learning skills to help with spells and more. This is a fun game for people who are interested in the traditional idea of witches.
Buffy – The Buffy TV show has been made into a popular horror role-playing game. It lacks the sense of paranoia, fear and serious atmosphere of some of the main games, but it still has a great sense of horror and comedy combined.
The list above is by no means exhaustive and there are plenty of horror role-playing titles available if you are interested in playing them. Many will combine comedy and horror, or some will be entirely serious, it just depends on what you're looking for.
Setting the Scene for a Great Horror Game
One of the best ways of adding to the atmosphere for your horror role-playing game is to create a spooky atmosphere when you're playing. There are plenty of ways to do this and it can really add to your players enjoyment of the game.
Music – Pick out some music for the occasion and have it playing on low when you're engaged in a scenario
Lighting – Turn the lights down low and put on some candles to give a creepy effect around your role-playing table
Food – Make your food and snacks fit in with the theme. Authenticity can add a lot to the atmosphere in a horror game
You might also like...