About Our Site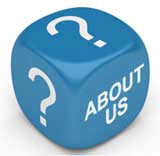 GamesChamp was formed to offer a unique reference point on winning at games.
Whatever you're playing, there is often a method that will help you win. Our site shows you how to win at a variety of games

Games Champ is sponsored by Purely Energy, who have funded a lot of our content. If you are looking for a low cost business energy supplier, take a look at their website.
GAMES CHAMP IS FOR SALE.
This website is for sale [more info].
Related Articles in the 'Site Information' Category...