About Our Site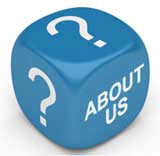 GamesChamp was formed to offer a unique reference point on winning at games.
Whatever you're playing, there is often a method that will help you win. Our site shows you how to win at a variety of games
Our concern was that there was no single UK resource for interesting features and practical advice on this subject.
Our features and articles are written by experts - who have experience, or a particular interest in this area.
Our Background
GamesChamp was founded by John Rowlinson, the founder of PtS.
John, through PtS, is involved in a number of ventures including software and property companies. A percentage of revenue from these activities goes towards funding GamesChamp and a number of similar sites.
Our focus is simply on having experts create the highest quality information possible that is widely read.

Related Articles in the 'Site Information' Category...